We have a wonderful team here at Baby Poppins. Please scroll down to read a little more about us!
Anna (Mother's Help, Sleep Specialist | Chelmsford)
Hi I'm Anna the owner of Baby Poppins – as a mother of 2 I saw a real need for a service like this, Its not easy caring for children and running a household, let alone working too.
I worked for 5 years as a Teaching assistant and knew that childcare was where I would end up as it is so rewarding to help families.
This service is so important to all of the Mother's Helpers and we really do enjoy every aspect of what the job brings.
Clare (Mother's Help | Chelmsford)
Hi I'm Clare.
As a mum of 4 I know just how busy family life can be. A friendly smile and a helping hand can make the world of difference.
I can help you with food preparation, laundry, ironing, general tidying, hoovering, shopping, organising as well as childcare.
Danielle (Mother's Help | Chelmsford)
I have worked in childcare for 16 years, working as a Nursery Practitioner up to Deputy Nursey Manager.
I have done lots of courses including first aid, food hygiene, level 3 and 4 in childcare and education.
I have 2 children aged 8 and 3 who keep me busy.
I really love helping families, as a member of the Baby Poppins team and feel I have so many of the key skills to make a real difference.
Emma (Babysitter | Chelmsford)
Hi, I'm Emma. I have been working with children for 6 years.
I specialise in nannying and mothers' help here at Baby Poppins. I've worked with newborns up to 17 year olds. I've also looked after 9 sets of twins!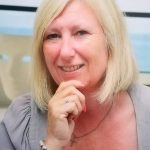 Fiona (Mother's Help | Chelmsford)
Hi I'm Fiona, mum, grandma and now a mother's helper.
I love helping families with jobs around their home and looking after little ones.
I have experience as a childminder and being a mum obviously helps me to empathise with other mums and help them with jobs they need doing most.
Laura (Mother's Help | Chelmsford)
I'm a mum to three kids – four if you include my husband!
I was lucky enough to have a mother's help when I gave birth to my youngest child eight years ago so I know how tough it is to juggle everything and cope with all the curve balls thrown at you.
It is now my time to help others to ease the pressure of being a 21st century mum.
Mellissa (Mother's Help | Harold Wood)
Hi I'm Mellissa, I love helping families and having studied my Education and Childcare Diploma. I've gained a lot of knowledge of how to advise and help them. I'm also a qualified baby massage instructor which I really enjoy. Having my own children enables me to empathise with those who need an extra pair of hands. I love working with children and can't wait to help more families with Baby Poppins.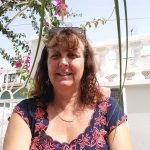 Nikki (Mother's Help, Nanny | Chelmsford)
I am Nikki. I have worked for many lovely families over the past 35 years. As well as having my own family and grandchildren I have experience with new born up to teenagers and special needs.
I have worked as a night nanny for many families allowing parents to catch up on much needed sleep.Ii have plenty of twin experience in daytime care and night nanny work.
NNEB, Enhanced DBS, first aid and Ofsted registered Very good with lovely healthy homemade meals.
I'm also happy to help in the house if needed.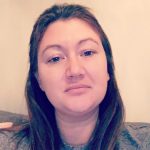 Rachael (Mother's Help | Chelmsford)
Hi I'm Rachael, mum of two. I have five years' experience working in Key Stage 1 as a learning support assistant in an infant school and two years experience of working as a nanny with a young family.
Sam (Mother's Help, Nanny | Chelmsford)
Hi I'm Sam I have two teenage children of my own and I'm currently an Ofsted registered nanny.
I have over 15 years' childcare experience which includes being a nanny/childminder/childminder assistant and babysitting, with children from birth to teenagers.
I'm first aid trained and have completed courses including safeguarding.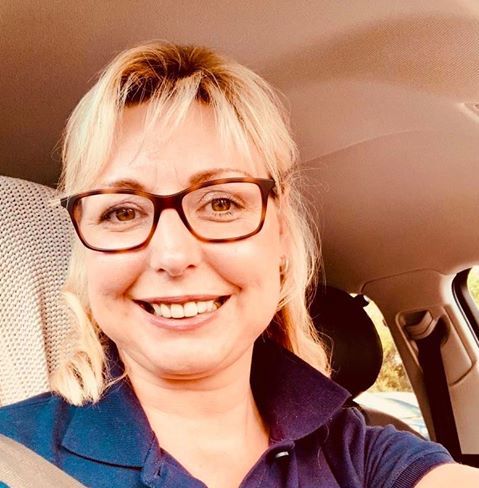 Tina (Mother's Help, Nanny, Maternity Nurse | Leigh and surrounding areas)
Hi I'm Tina. I have three children of my own, two daughters 21 and 20 years old and then my icing on the top of the cake, my son, who is 21 months old. I have 20 years' experience working with babies and children which includes 15 years working in maternity services in the hospital and community setting, childminding, foster caring and a private maternity nurse for the past five years. I have all the relevant up to date courses and qualifications including paediatric first aid. My motto in life is to treat people, how I would like to be treated. Parenthood can be one of the hardest tasks you will ever do in life, but it is my job to work alongside you to make it one of the most fun and enjoyable experiences you'll ever have!
Liz (Mother's Help | Colchester)
I'm Liz and I'm happily married with 2 lovely children who are 14 and 12. I've lived in Manningtree for 14 years.
I've worked in childcare since qualifying nearly 19 years ago.
I've worked in different settings from nanny, nursery, pre school to being a breast feeding support up in the hospital and within people's homes. I was a childminder for over 8 years. I am now back to working for a lovely family as their nanny with Baby Poppins.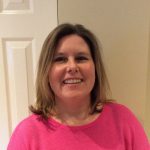 Allyson (Mother's Help | Chelmsford)
Hi I'm Allyson, mum to two teenage boys with my eldest off to uni in September! I am originally from South Africa, having lived in Chelmsford for over 20 years and 3 years in Canada. I have 9 years experience working as a Learning Support Assistant in an infant school. I love working with children and not having my family close by when my children were small I can appreciate how helpful an extra pair of hands can be. I cannot wait to help those families through Baby Poppins.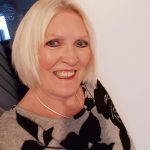 Esther (Mother's Help | Wickford)
Hi I'm Esther, I'm a Mother and Nana to my beautiful Daughter and Granddaughter. I'm a qualified Ofsted registered childminder with 21 years experience. I hold certificates in First aid and Safeguarding. I'm here to lend a helping hand to assist your family in anyway I can.
Alison (Mother's Help)
Hi, I'm Alison and I have recently joined the Baby Poppins team to help families who may need a little extra support. After working In a Children's Centre for over 5 years, I recently took redundancy to look after my baby grandson two days a week but I'd love to fill the other 3 days helping others, so here I am ready and willing to help.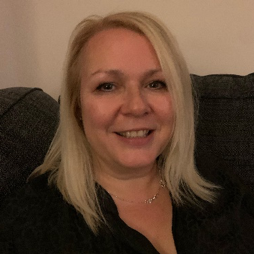 Dawn (Sleep Specialist/ Mother's Help)
Hi, I'm Dawn, a mum of two boys and a sleep consultant. My passion is educating parents about sleep and supporting them in teaching their children independent sleep skills. I have accredited OCN training, meaning that I'm trained in the key models of sleep training and also in the theory and research that underpin them, I also have the experience of what it's actually like to have a child that doesn't sleep, so I understand how desperate and unhappy this can make you feel.
Ella (Post Natal Practitioner)
Are you a mum feeling lonely despite being surrounded by people? Want to download your worries and thoughts without fear of judgement?
How about spending an hour taking a stroll or enjoying a coffee and sharing your thoughts and worries with a trained hypnotherapist, postnatal practitioner and trainee psychotherapist.
Plus you don't even need to sort the childcare – you can bring them too!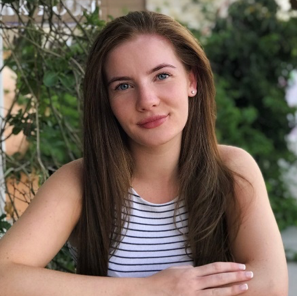 Emma (Mother's Help)
Hi, my name is Emma, I understand the struggles being a mum entails and this is what drives me to want to help others. I love babies and children and take pride in being a very organised person. I could be the extra set of helpful hands you may need in and around your family home!
Faye (Babysitter | Chelmsford)
Hi I'm Faye. I have recently moved back to Chelmsford after graduating from University and am now training to be a primary school teacher.
I have a range of experience looking after and working with children as well as lots of previous babysitting experience.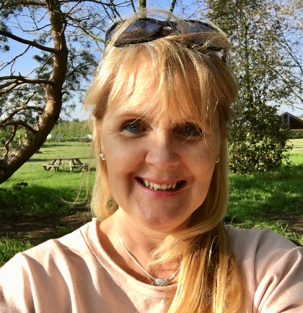 Juli (Mother's Help)
Hi, I'm Juli. I have been working with children for nearly 40 years. As a mother, a nanny, an English tutor in Greece for children aged 3-15, an exam invigilator in schools and at a university. I also helped out at cubs for 4 years.
I didn't have help when my son was young, but would have loved an extra pair of hands. I'm delighted to be able to help others.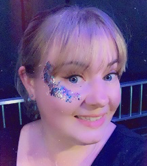 Laura (Mother's Help)
Hi, I'm Laura, mum to 7 year old twin boys and a qualified primary school teacher, specialising in early years. Since having my boys, I have been working as a supply teacher and, more recently, I have been tutoring children who are unable to go to school for whatever reason so I have lots of experience with children. I consider myself to be friendly and organised, happy to help anyone who needs it.
Leanne (Nanny/Mother's Help)
Hi, I'm Leanne and currently nanny for a 6 month old baby 2 days a week (Tues+Wed). I'm very flexible and happy to work any hours around these days (even nights). I love change so am happy to help out with what ever needs you have, childcare, shopping, housework etc. I'm very active and love taking children in my care to various places, such as play centres, parks, swimming, cinema, bowling and enjoy having fun. I've worked with newborns up-to teenagers in various different settings.
Paige (Mother's Help)
Hi, I'm Paige, mum to two little girls 6 and 4 and a qualified early years practitioner with 7 years experience.
I have a passion for Postnatal and early days support and I am currently studying towards a degree in Birth and Beyond. I am looking forward to meeting and supporting local families.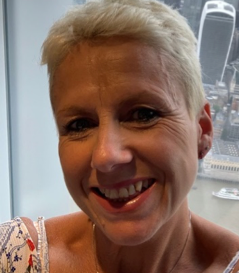 Shelly (Babysitter)
Shelly is a fantastic addition to our team – she will be available for babysitting in the Chelmsford area.
Shelly has experience of working within a school environment and also with her own children.
Sophie (Mother's Help)
Hi, my name is Sophie and for the past 4 and half years I have been a stay at home mum looking after my son.
Now he has started school I would like to be able to help families with the jobs I know there isn't always time for.